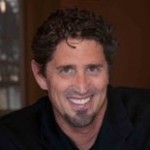 Picture this – We had a very short timeline to produce and launch a website that would be the new face of our local Education Foundation.  Chris assessed our organization and our goals and came up with the perfect solution for our new website.
Chris rolled up his sleeves and dug right in. His expertise, knowledge and insights produced an end product that our Board of Directors is buzzing about!
Chris has a unique and highly valuable skill set in today's business environment  - a functional blend of marketing and technology savvy. There are few people that truly understand both marketing strategies and deep technology knowledge to execute that marketing in today's environment.
I look forward to working with Chris again on future projects and have been referring him to all my associates.
Kevin Herold
Marketing Director
Friends of Oak Park Schools
Get Some SEO ROI
Search The Site
Menu
Get Our Updates
Awesome Online Stores!
We love SEOmoz
Recent Posts
<! - REMOVED -->